Introduction
Ueni Trading Company Limited is a top brand-import wholesale company in Japan. We specialize in watches, bag, wallets, cosmetics, fashion accessories and fragrances, and are aggressively branching out into new areas such as shoes and travel bags.
Our achievements in the secondary (discount) market for brand goods in Japan have made us the most trusted name in the business. Among the roles we fulfill are import brand wholesaling, manufacturing and wholesaling of licensed brands, and official Japanese agent for international brands.
Ueni Trading has four key strengths that will make the difference for any brand owner seeking to crack the Japanese market:

We provide a fast, one-stop solution.
We can quickly judge whether a product will sell in Japan, immediately buy it, import it, guide it through customs and get it on retail shelves throughout Japan. This process can take less than two weeks.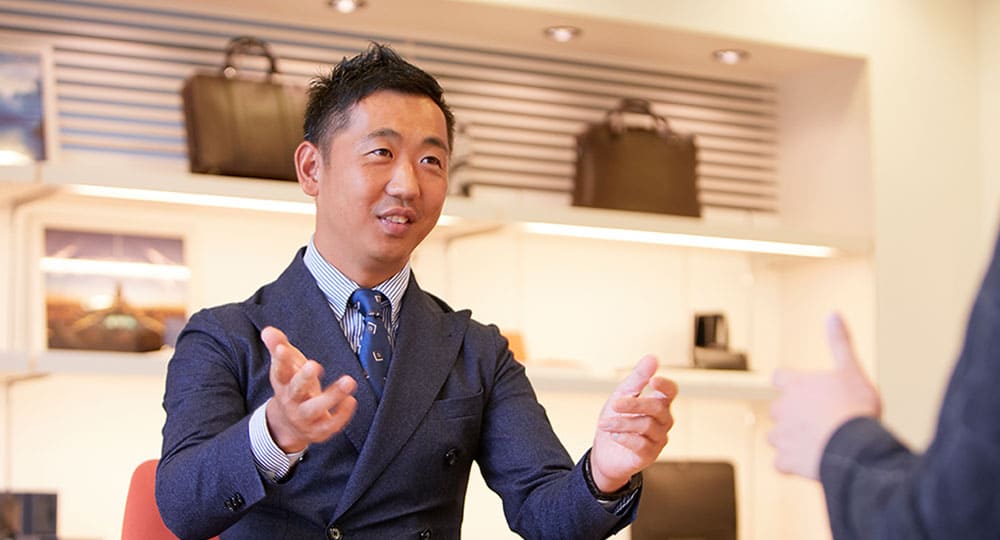 Our distribution network is unmatched.
Having innumerable business partners who trust us thoroughly, representing almost every major retailer and fashion store in Japan, plus our own e-commerce websites, we can offer nationwide distribution for both B2B and B2C.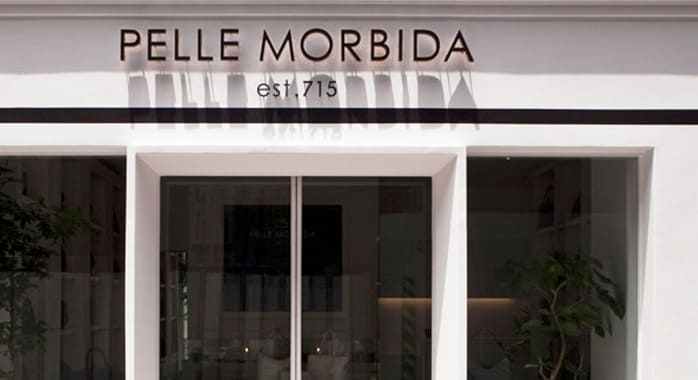 We're marketing experts.
We have an experienced team of specialists in localization, promotions, visual merchandising and Japanese-style POP (point of purchase) displays for the kinds of product sold at a discount on the secondary market.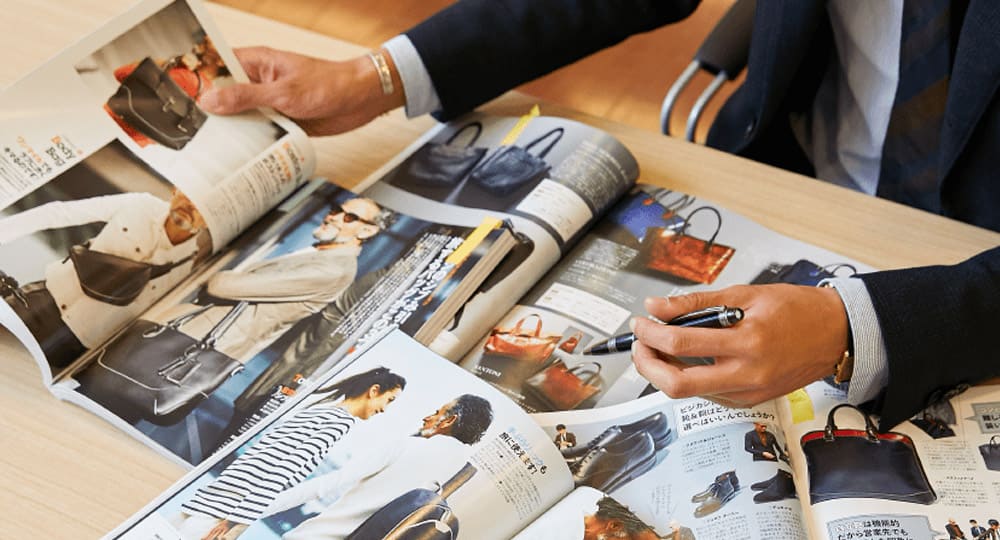 We truly value brands in a world
where not all import wholesalers do. We never sell products at prices or via routes that would damage a brand's value.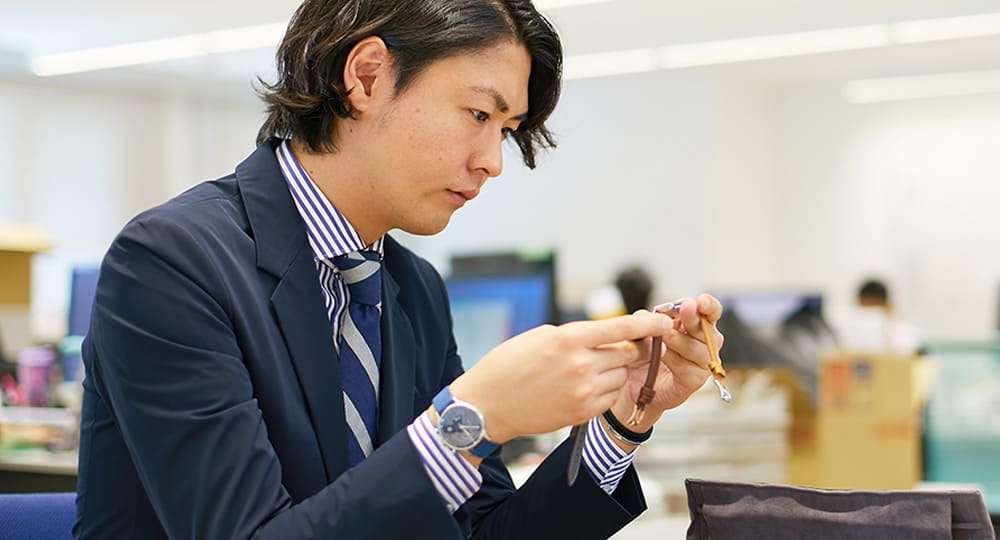 At Ueni Trading, we are actively looking to broaden our business and welcome new product categories. We're particularly interested in national brands, lifestyle brands and niche products not yet available in the Japanese market. If you have a product you'd like to sell in Japan, we want to hear from you. Just contact us, and we'll do the rest.
30 Years of Rock-Solid Management
Since our founding in 1989, we have built and maintained strong, productive partnerships in Europe, the United States, the Middle East and Asia . Trust is the cornerstone of those alliances. Our vision is to strategically grow our partners' brands, businesses and market positions over the long term rather than focus on short-term profits.
Having played a significant role in creating the secondary market for overseas brand goods in Japan, we have the relationships and experience to ensure pricing and distribution channels that are worthy of the brands we handle. Among our loyal clients are well-known international watch, handbag, fashion and fragrance brands.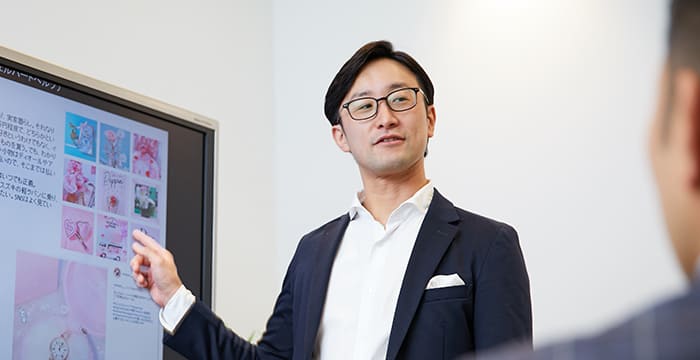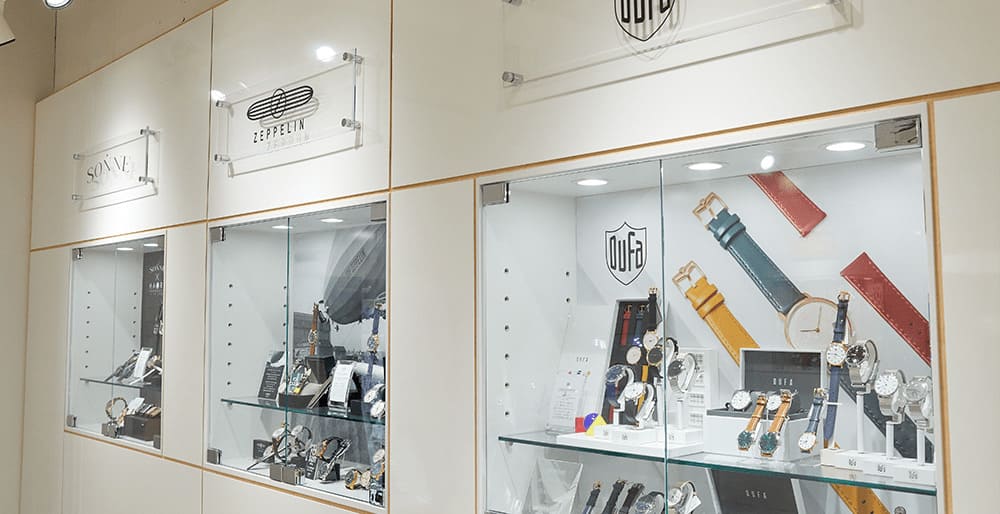 Several other factors help us maintain trust. Our Compliance Consultancy Room prevents legal problems through early discovery. Our thorough privacy policy allows us to properly handle, manage, store and maintain personal and client information.
We have participated in the Association Against Counterfeit Product Distribution (AACD) since its inception. Ueni Trading focuses on preventing the distribution of counterfeit and unauthorize goods. We work meticulously to protect brands and maintain consumers' faith in products.
Ueni Trading has demonstrated a willingness to take on new challenges when needed to serve our clients. For example, to better understand consumers and the marketplace, we've launched our own brands and physical and online stores. The insights and trend awareness we gain from direct contact with consumers allow us to deftly judge what products will succeed in Japan.
A Total Solution for Brand Owners
Launching an unknown brand in Japan is not easy. It requires intricate knowledge of Japan's culture, market, consumers, regulations, and marketing-promotional practices, as well as logistical capacity and relationships of trust with retail companies and outlets. Ueni Trading has them all.

We have the top share of the brand-import wholesale industry in Japan. Our network represents 800 retailers and 8,000 stores across a multitude of industries and channels. It is no exaggeration to say we have an account with almost all fashion and retail stores everywhere in Japan.


MAIN CLIENTS
AEON Co.,Ltd.
Amazon Japan G.K.
AOYAMA TRADING Co.,Ltd.
atre style co.ltd
BARNEYS JAPAN CO.,LTD.
BEAMS Co., Ltd.
BICCAMERA INC.
CAWACHI LTD.
Don Quijote Co., Ltd.
EDION Corporation
Fit House Co., Ltd.
Hankyu Hanshin Department Stores,Inc.
Happiness and D Co., Ltd.
Isetan Mitsukoshi Ltd.
IZUMI Co.,Ltd.
JAPANET TAKATA CO., LTD.
Kokumin Co.,LTD.
Laox Co.,Ltd.
LINE Corporation
MARUI CO., LTD.
Matsumotokiyoshi Co., Ltd.
NEUVE・A CO., LTD.
Nissen Co., Ltd.
Odakyu Department Store Co.,Ltd.
Rakuten, Inc.
SAC'S BAR HOLDINGS INC.
SAN-A CO.,LTD.
SAZABY LEAGUE, Ltd
ESTNATION COMPANY
SEKIDO Co.,Ltd.
SENSHUKAI CO.,LTD.
Seven & i Holdings Co.,Ltd
StylingLife Holdings Inc.
PLAZASTYLE COMPANY
SUNDRUG CO.LTD.
Takashimaya Co.,Ltd.
THE LOFT CO.,LTD.
TOKYO DOME CORPORATION
TOKYU HANDS INC.
UNY Co., Ltd.
VILLAGE VANGUARD Co.,Ltd.
Yodobashi Camera Co.,Ltd.
Our 170-member sales team is in contact with these stores every day gathering information about the market. Moreover, we interact with consumers every day through our original brands and our corporate group's seven physical stores and eight e-commerce websites . That's why we are second to none in predicting what products will sell well in Japan. We also share with our clients data about the Japanese market we collect through our original-brand and retail activities.
Ueni Trading Distribution Center Company Limited in Nagareyama, Chiba Prefecture, handles all our distribution activities — 15 million shipments per year —under one roof. Its work includes everything from the receipt, inspection, photography and storage of goods from Ueni Trading's brand partners, to the picking, packing, and shipping of ordered products to our various retailing clients. The center has an inventory of 2 million items, handles 18,000 different products and has a total area of 12,000 square meters. It works in close tandem with our headquarters to ensure speedy response times.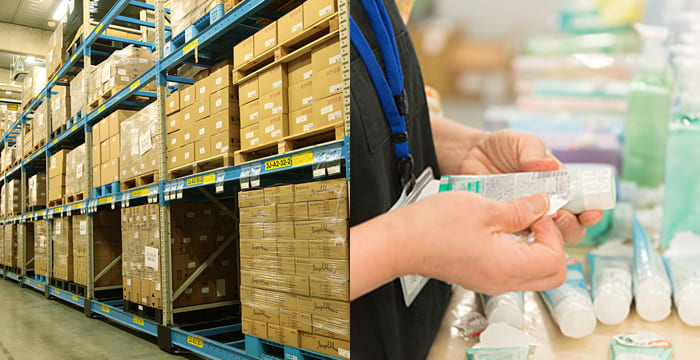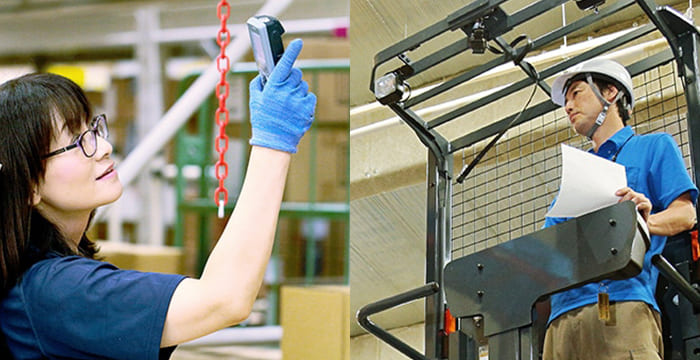 For the end user, the Ueni Trading Company Limited. Service Center provides product repair and maintenance services. We directly import genuine replacement parts from overseas and employ first-class watch repair personnel as part of our expert repair team. Our technical experts have learned directly from our foreign manufacturing partners, participating in in-store and in-company training, through which they further refine their skills and craft. Making use of the expertise and knowledge we have accumulated, we offer maintenance information to the retailers and end-users of our products. What's more, we operate a call center to offer support to customers of our e-commerce sites.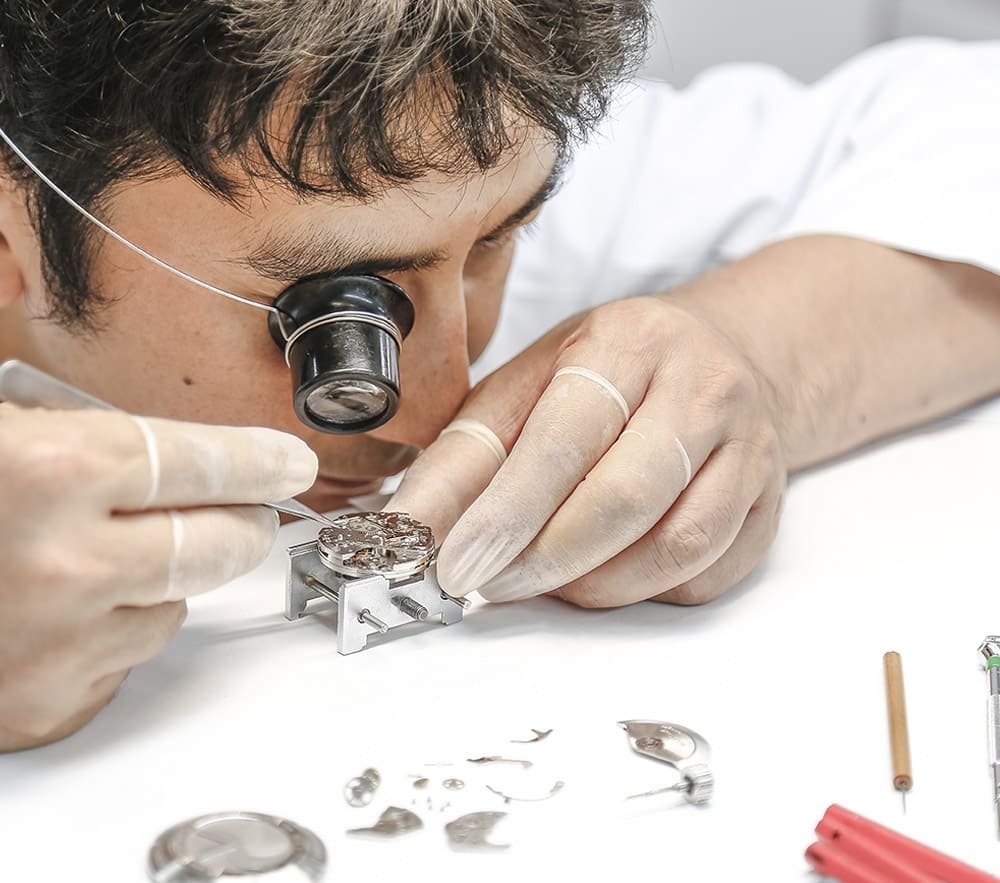 A Brand Partner
Ueni Trading can judge what products will sell. However, just having a good product is not enough. That's where our adept PR and promotions teams come in.
Our specialists go anywhere our clients' brands are sold and arrange three-dimensional displays of the sort that create the desired atmosphere, reinforce brand image and yield the highest possible sales. Our team also is skilled in the use of the detailed, well-designed POP (point-of-purchase) advertising that Japanese consumers expect. These labels placed near a product on store shelves feature carefully chosen colors, finely tuned copy and detailed product explanations. They go far beyond what is typically found in the West and make the difference between a product selling and stagnating.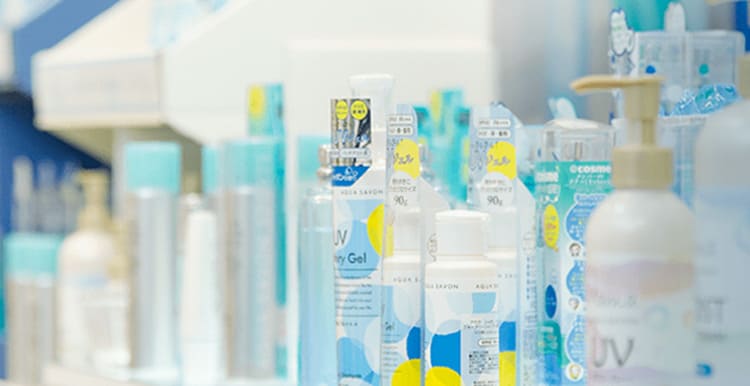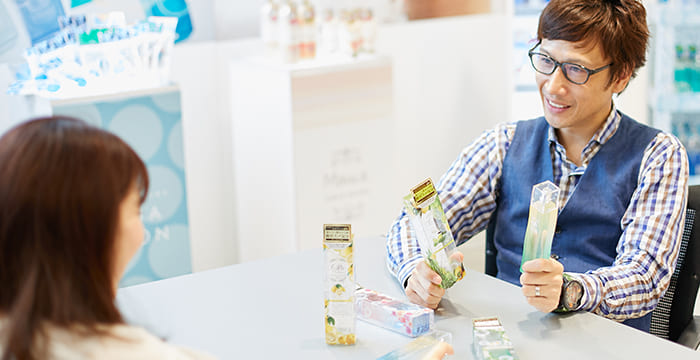 Localization also is important. When a product arrives in Japan, it is of course not ready to sell. We translate manuals and maintenance information, label products to conform with Japanese law and consult with clients to adjust marketing when necessary to match the tastes and expectations of Japanese consumers.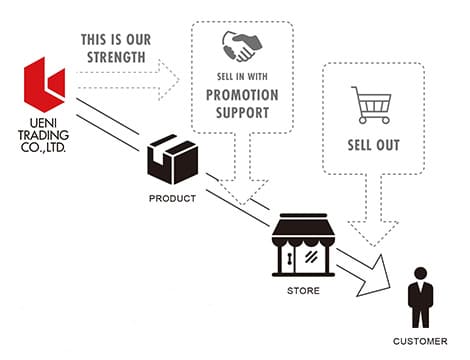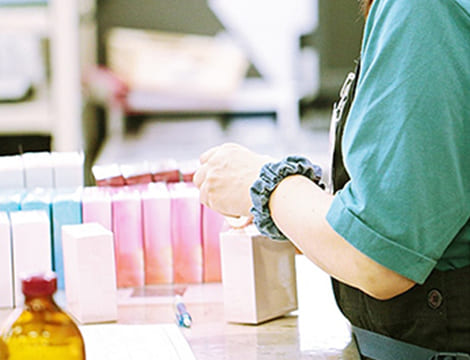 We also offer our clients sales management and consulting services based on our rich experience.
The key to offering such an array of services is, of course, people. We offer our 473 employees (as of August 2018) ongoing training in all aspects of their jobs, including language skills, to keep them at the top of their game and motivated. We also encourage them to proactively propose new business ideas, which have a good chance of being adopted because of our flat organization. Many Japanese companies have many management layers that can hinder communication and isolate executives from the realities of the market. We have just three. At Ueni Trading, everyone from the board of directors down is curious and enthusiastic about our businesses and communicates unreservedly.
Business Opportunities in Japan
The Japanese market
Fragrance:$376million(¥41.8billion)
2018
Source:Fuji-keizai Marketing Research & Consulting Group
Bag and luggage:$9.8billion(¥1.094trillion)
2017
Source:Yano Research Institute Ltd.
Watch:$7.7billion(¥857.2billion)
2017
Source:Yano Research Institute Ltd.
Japan's retail market is the second-largest in the world, representing more than $1.16 billion (¥130 trillion) in sales, JETRO reported in 2007. The fragrance market was valued at $376 million (¥41.8 billion) as of 20181. The bag and luggage market was valued at $9.8 billion (¥1.094 trillion) and the watch market at $7.7 billion (¥857.2 billion), as of 20172. The country is experiencing an unprecedented tourism boom, with many visitors, especially from China, saying they visit Japan specifically to shop, often for high-end brand products. Japanese consumers remain interested in high-end brands, with the majority of Japanese women owning at least one luxury handbag. However, tastes are shifting, and there are excellent opportunities in Japan for national brands, lifestyle brands and niche products. The number of brands consumers require to satisfy their demand has exploded from a handful in many categories to hundreds. So, opportunities abound for brand owners with a unique product and image not yet present in the Japanese market.
1 - Fuji-keizai Marketing Research & Consulting Group
2 - Yano Research Institute Ltd.