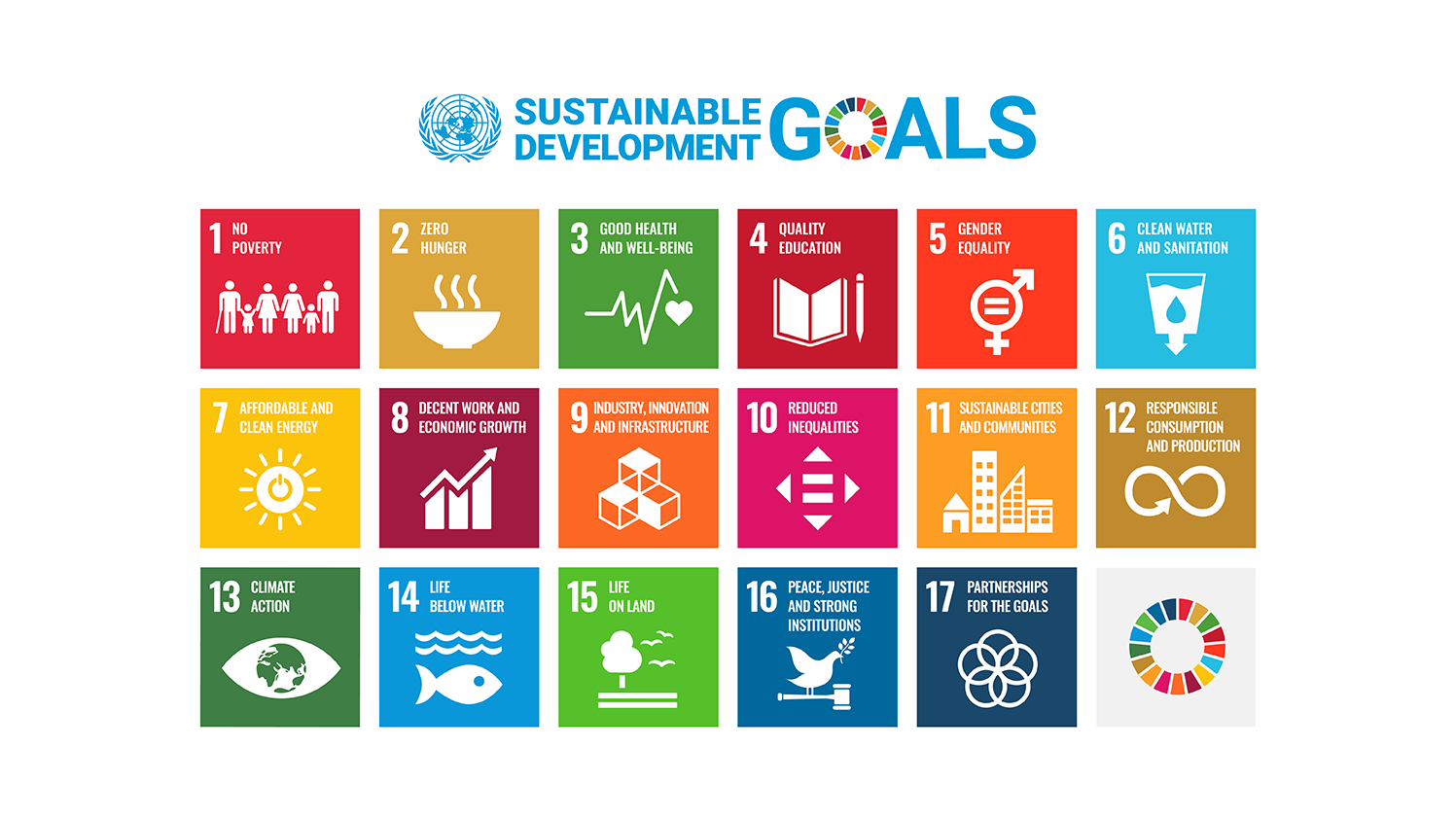 The SDGs (Sustainable Development Goals) refer to international goals for a better and more sustainable world by 2030, as stated in the "2030 Agenda for Sustainable Development" adopted at the UN Summit in September 2015. It consists of 17 goals and 169 targets, and pledges to "leave no one behind" on Earth.
Ueni Trading Group SDGs Proclamation

The Ueni Trading Group is a trading company specializing in watches, fashion accessories, cosmetics and health foods. For more than 30 years, we have been contributing to international society and conducting business with the hope that our customers can live their lives with a bright and cheerful spirit through fashion.
As a member of the global community, from now on, we will be more considerate of our impact on the environment and contribute to the realization of healthy and prosperous lifestyles and the development of a sustainable society.
Environmental Initiatives through Product Planning and Development
We believe it is our mission to participate in the SDGs for our main business, which involves purchasing and selling imported products, in addition to the planning of our own products, and provide our customers with sustainability through our brands in the form of fashion.

3. Good Health And Well-Being
- Planning and sales of protein products that contain protein, which is an important nutrient (My Routine)
12. Responsible Consumption And Production
- A series of bags sewn together from the leather slit left over from the cutting process.(LE CHEVAL AILE)
- Planning and selling bags made of leather that are certified by the LWG (Leather Working Group) to ensure environmental protection and safety.(PELLE MORBIDA)
- Replacing batteries in watches with semi-permanent solar batteries.(Angel Heart、ANGELCLOVER)
- Promoting efforts to provide replacement belts for watches that can be used for many years.(DUFA、ZEPPELIN)
- Planning and selling business bags with reusable bags.(U-STREAM)
- Simple packaging that contributes to the reduction of resource usage. (EC Division)
- Reusing and recycling cardboard used at the time of importation.(Ueni Trading Logistics Center)
- A watch repair center set up in the same building to ensure that the products can be used for a long time. (Ueni Trading Service Center)
- Recycling of used lithium batteries in watches. (Ueni Trading Service Center)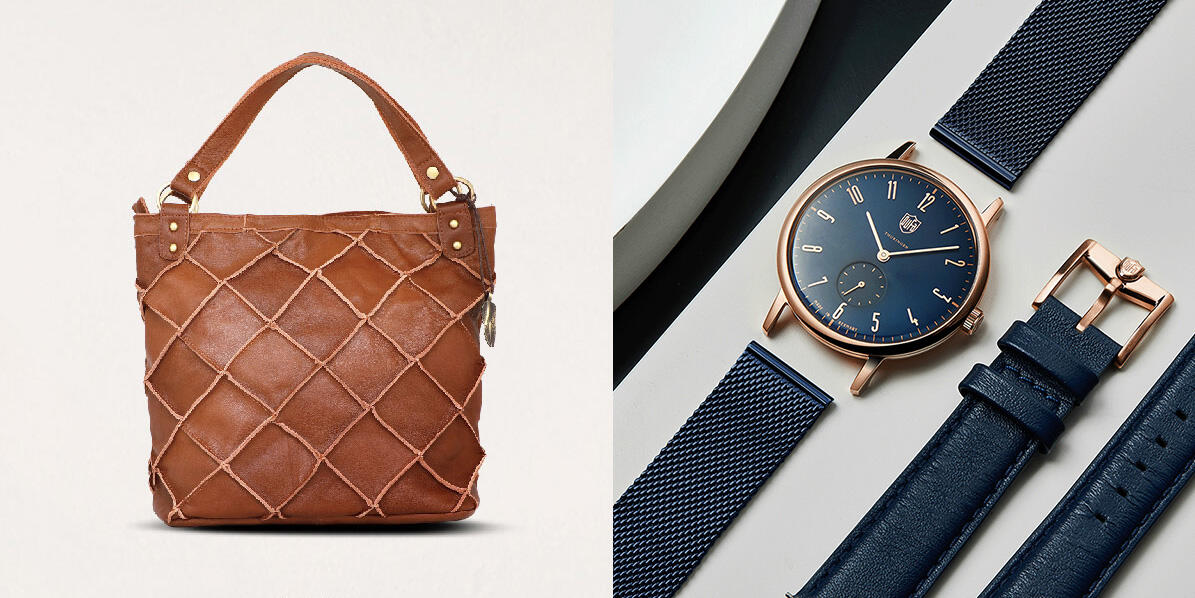 14. Life Below Water
- Sales of stainless-steel bottles to reduce plastic bottles and waste.(Mizu)
- Planning and sales of coral-friendly sunscreen(Mama AQUA SAVON :Coral-friendly UV milk 90g)
- Product commercialization with bottles made of 100% recycled plastic (in the case of plastic bottle products). We always use recycled materials for all of our products(Mama AQUA SAVON)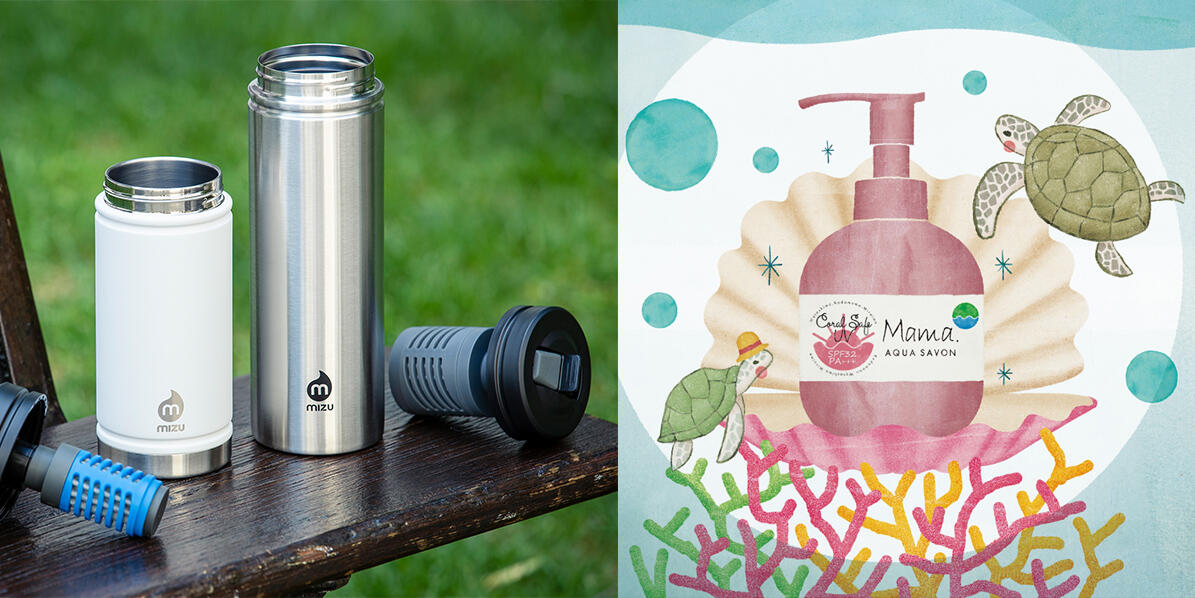 15. Life On Land
- 1% of the sales are donated to an environmental organization called 1% FOR THE PLANET.(Mizu)
- Environmentally friendly printing (FSC-certified paper/non-VOC ink/green printing) is used for product catalogs.(PREMIATA)
- Volunteer cleaning activities are held in the vicinity of stores. (PELLE MORBIDA)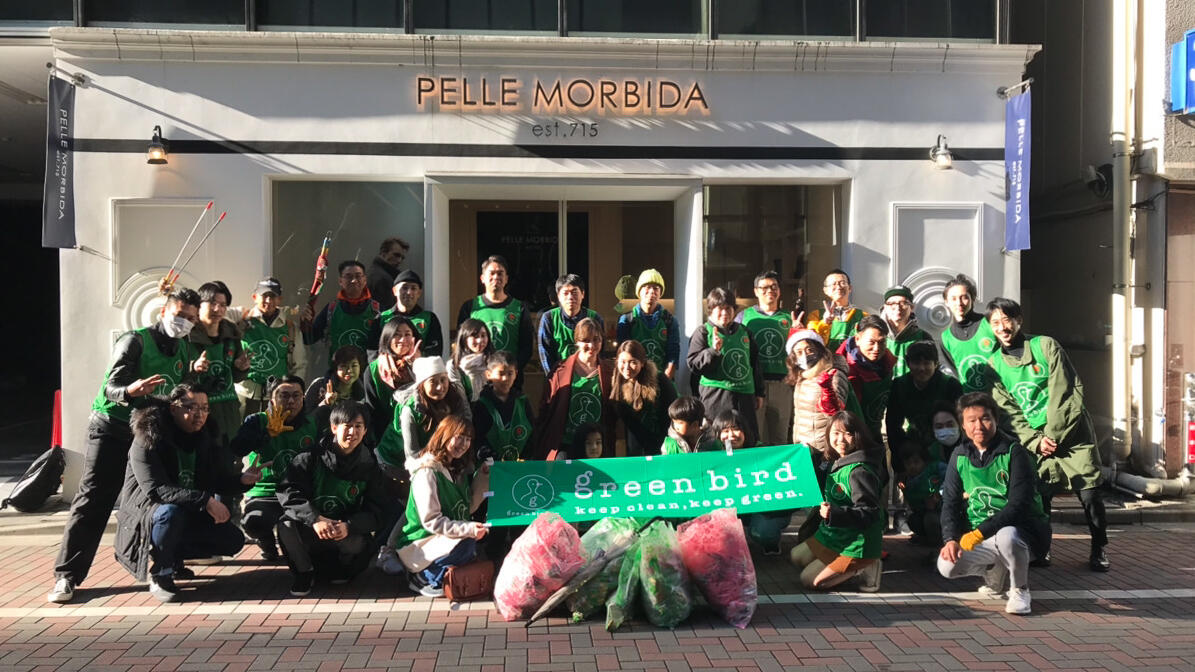 17. Partnerships For The Goals
- The bag brand ESTARTE is a collaboration between Kanazawa foil, a traditional Kanazawa craft that is plagued by a lack of successors, and Kyoto's Nishijin textile.(ESTARTE)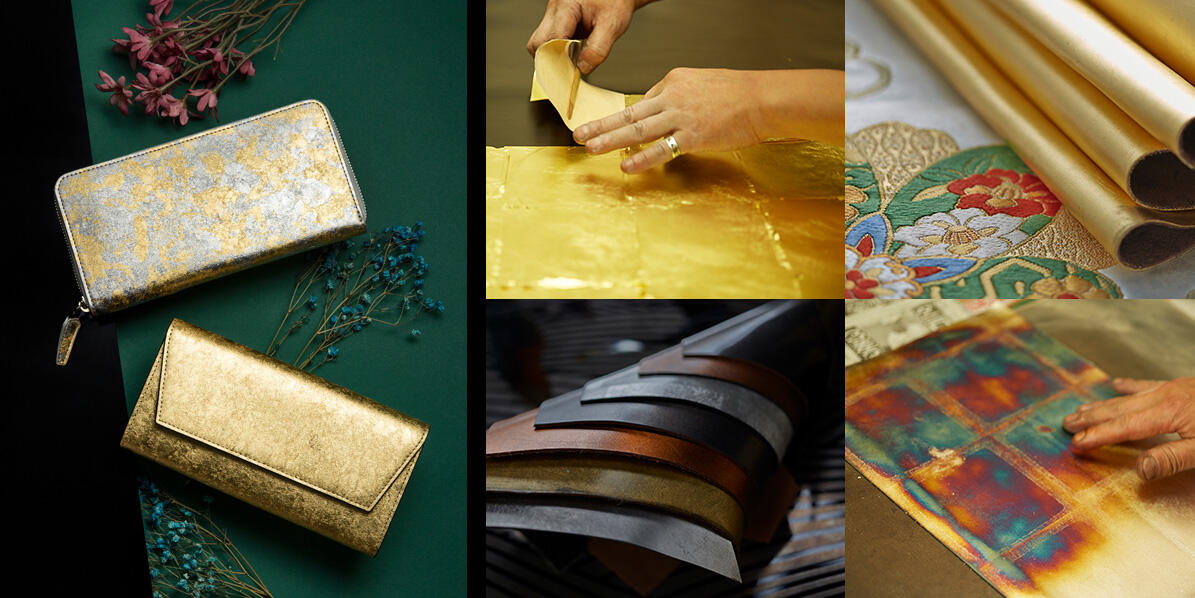 Initiatives Promoting the Health of Employees and Creating Comfortable Workplaces
The goal of the Ueni Trading Group is to create a comfortable workplace by promoting work-life balance and health management in line with life stages.

3. Good Health And Well-Being
- Thorough implementation of medical examinations.
- Provide health and nutrition-conscious menus for employees in the company cafeteria.
- Implementation of staggered commuting and remote working to prevent infectious diseases.
- Compliance with overtime regulations under the Labor Standards Law and measures to prevent overworking under the Health and Safety Law.
4. Quality Education
- Education system for career support
- Qualification acquirement system
5. Gender Equality
- Childcare and nursing leave and shorter working hours
- Percentage of full-time female employees: 46%
- Females make up 57% of new graduate hires
8. Decent Work And Economic Growth
- The career steps, designed to make it easy to understand the current situation and challenges of each individual, consist of 10 steps based on knowledge levels and skill proficiency.
- There is a quarterly evaluation system that respects each individual's daily work attitude and efforts.
Strengthening Corporate Governance
The Ueni Trading Group is committed to strengthening its corporate governance in order to comply with appropriate laws and ensure transparency and objectivity in its management.

16.Peace, Justice And Strong Institutions
- We obtained the Privacy Icon in 2019 and are working to ensure that personal information is protected and managed properly.