Founded in 1885, PREMIATA is a well-established shoe brand with over 100 years of history. The brand's first sustainable model launched on April 9, 2021 and is attracting a lot of attention. For this interview, we spoke with Ms. Suzuki, who is in charge of PR at PREMIATA.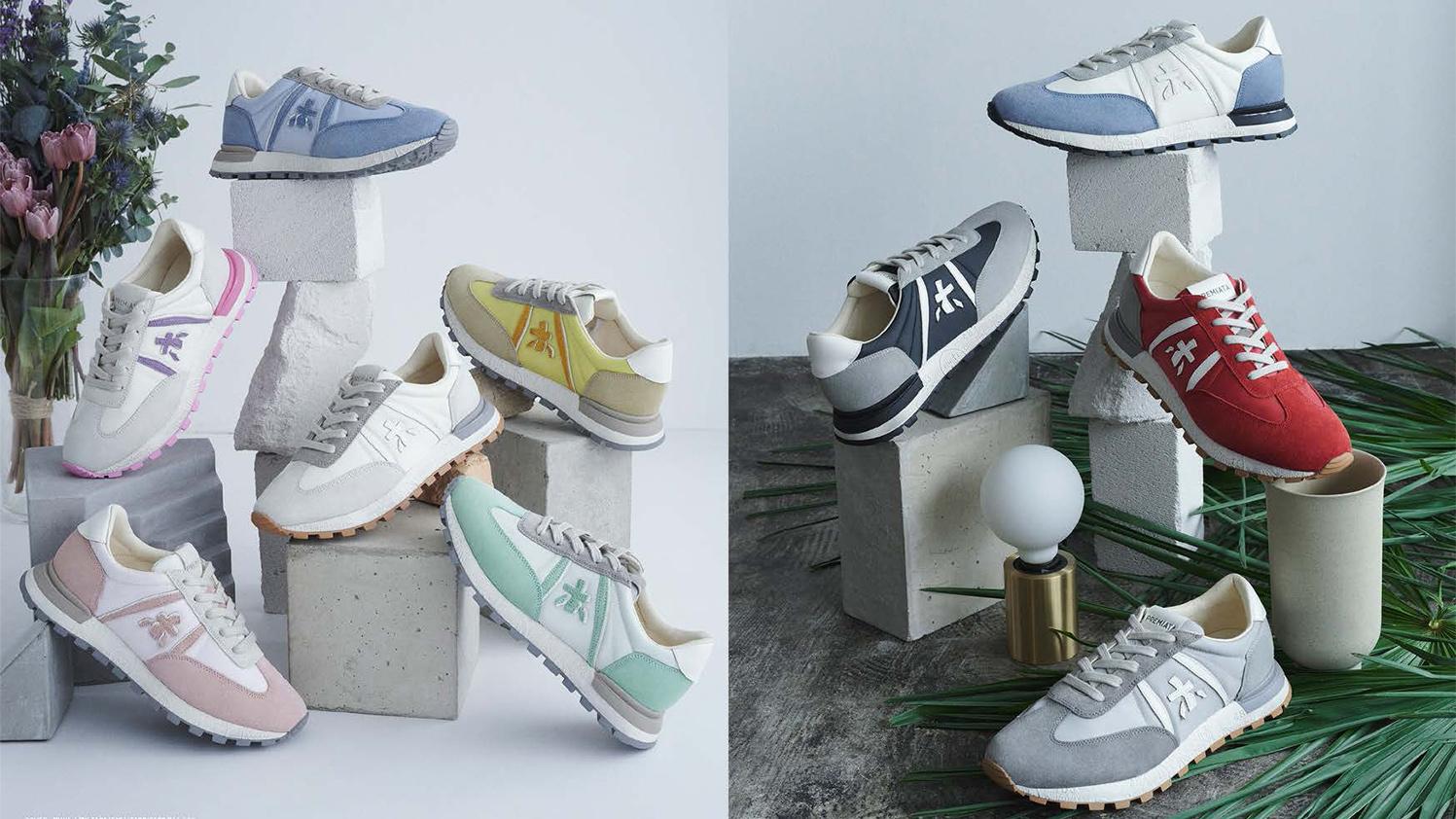 Launching the brand's first sustainable model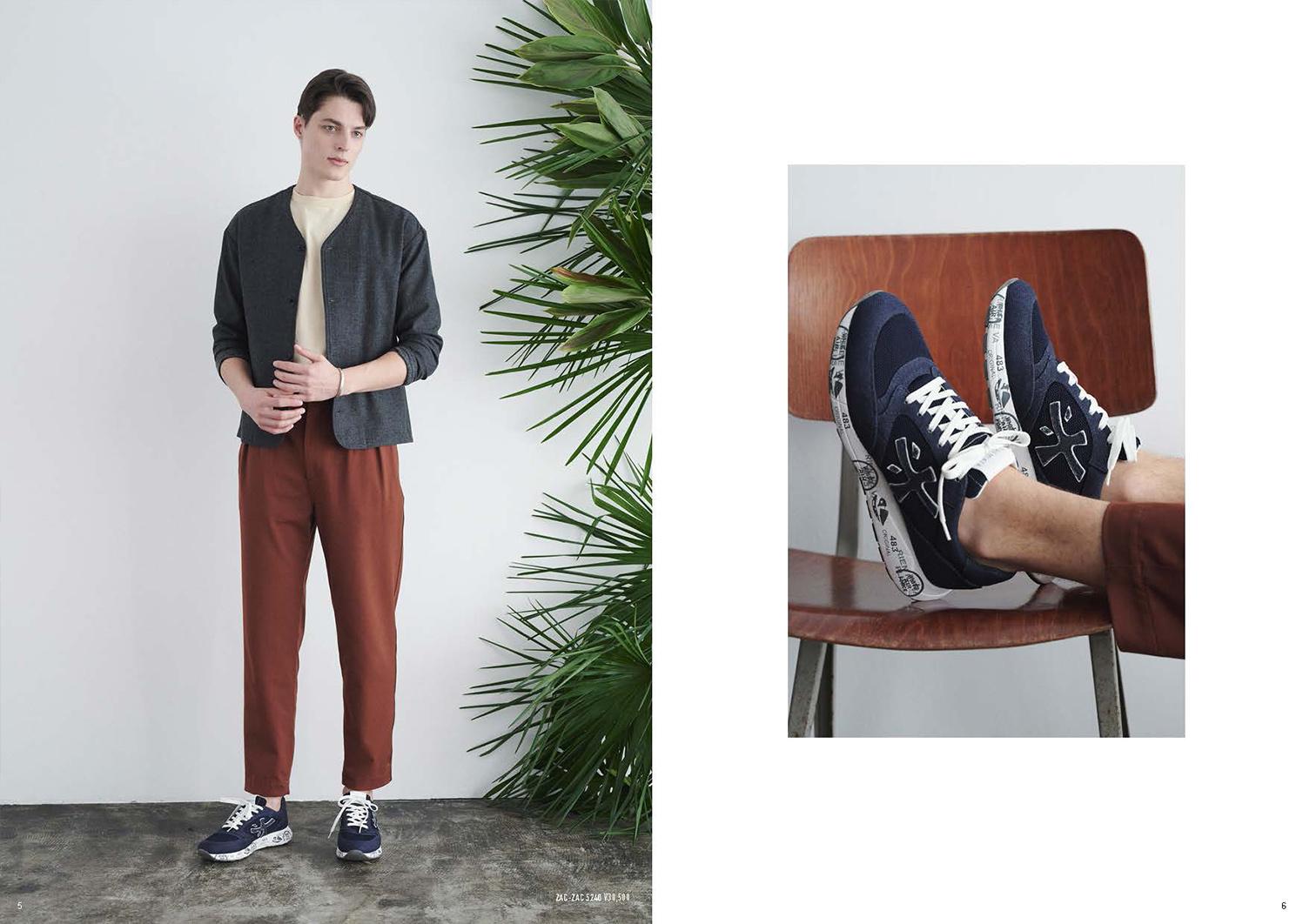 -Please tell us about PREMIATA.
PREMIATA is a well-established brand that was founded in Italy in 1885. In Italy, it handles sneakers and leather shoes. Ueni Trading Company is currently focused on sneakers, but PREMIATA was known as a leather shoe brand in Japan around a decade ago. That's why those in the media who know about this are surprised that we handle sneakers as well.
-I heard the latest JOHN LOW model is sustainable.
JOHN LOW is the brand's first sustainable model, which led to us receiving many inquiries before its launch. Shoes need fitting, so many people were eager to try them on. At PREMIATA GINZA, our directly managed store, we displayed the product as a sample prior to its launch, and many people actually visited the store to reserve their pair.
Visuals that incorporate highly compatible "loss flowers"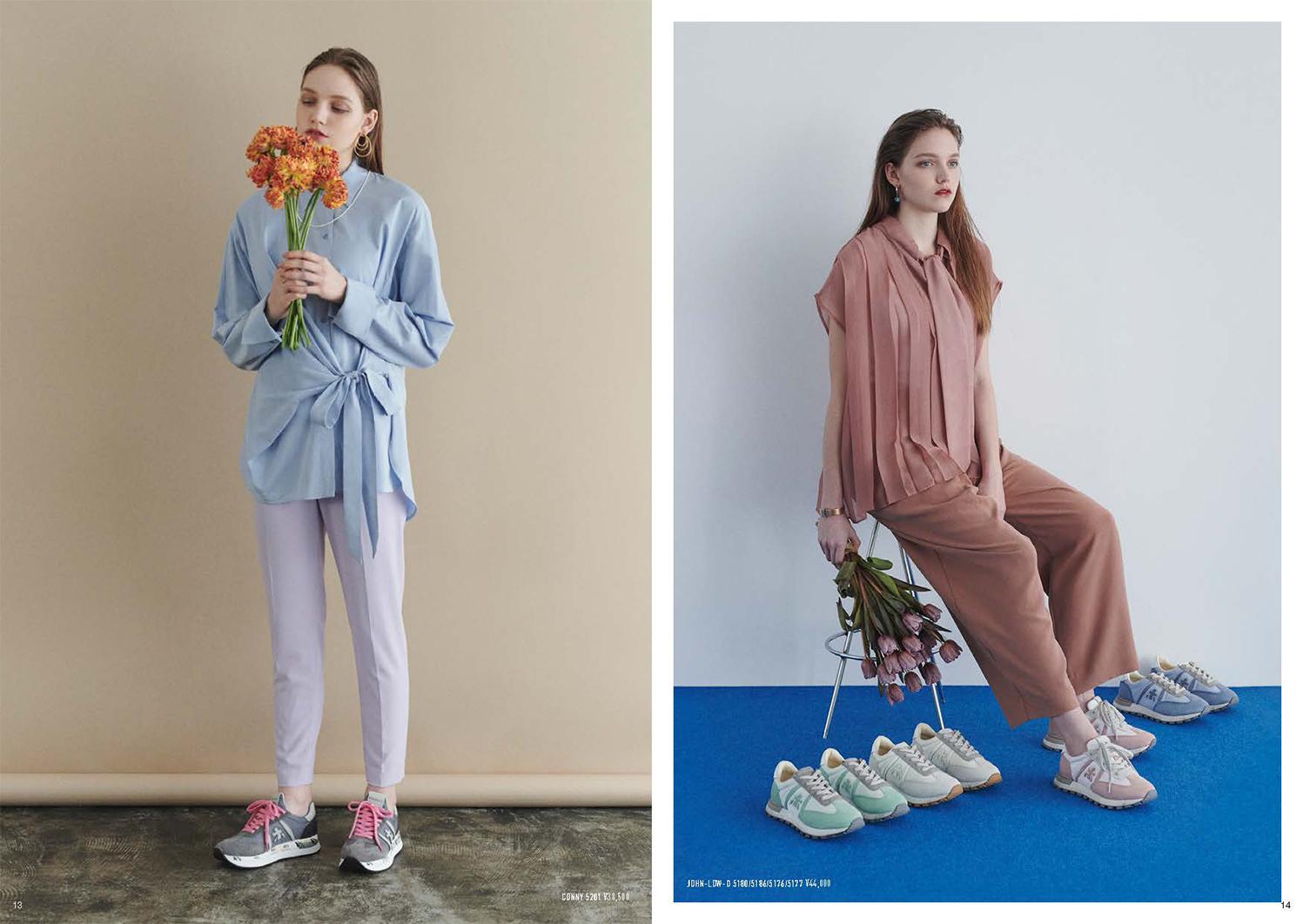 Visuals that incorporate "loss flowers" appear on the catalog
-This is a pair that shows the brand's characteristics while being sustainable.
PREMIATA shoes are usually priced between JPY 35,000 to JPY 45,000. The core target of these premium sneakers includes those in their 40s to 50s. When you try to incorporate sustainable elements, you use high-quality materials that can be used for a long time, and the price of recycled materials is often tens of thousands of yen higher than standard models because of the labor involved. However, JOHN LOW is priced at JPY 47,000 excluding tax. Since we manufacture the shoes at our own factories, the price zone and appearance remain unchanged, and the shoes are packed with quality. That's why the media praises them.
-Even the visuals are packed with quality.
The customer base in Japan is different than that in the brand's home country, so each time a new product is launched, we re-shoot the visuals. Even the colors are different. The person in charge selects ones that suit the Japanese market six months to a year prior to launch. When we launched JOHN LOW, we aimed to create visuals that evoke images of sustainability. We did a lot of research and stumbled upon "loss flowers." Loss flowers refer to flowers that are determined to be substandard, or flowers whose supply exceeds their demand, leaving no choice for them to be discarded. We had "flower cyclists" prepare the flowers and we incorporated them into our visuals.
Using Taro Hakase as a model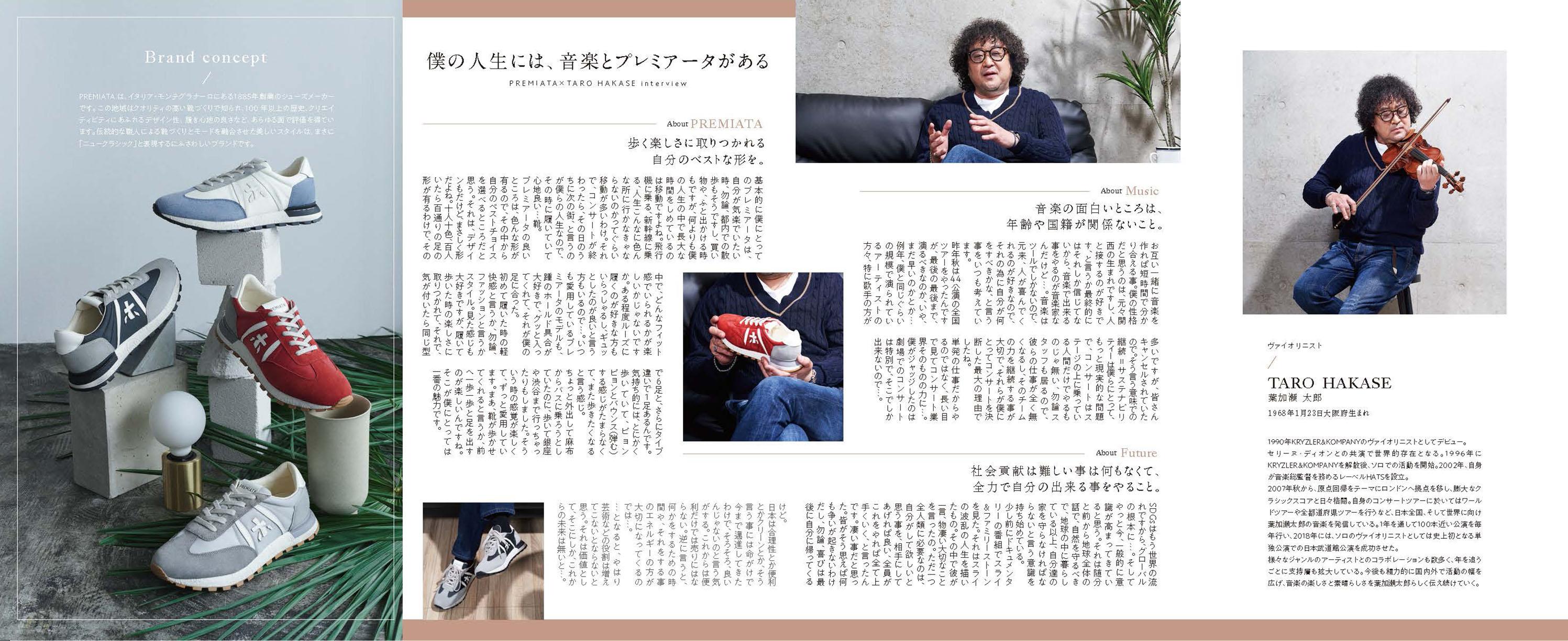 Flyers featuring Taro Hakase
-I heard new visuals were launched in May.
This time, we wanted to have something that focused on SDGs. That's why we created a new flyer. We featured world-class musician Taro Hakase as a model. Mr. Hakase is an avid fan of PREMIATA. He wears them whenever he's on the move, and if you look at his YouTube channel, you can see he wears PREMIATA shoes. He's very knowledgeable regarding the comfort of the shoes and even the history of the brand itself. You can say that his love for PREMIATA is quite comprehensive. He is a musician, but he wore the shoes flawlessly. His outfit consists of clothes all owned by him.
-Did anything leave an impression when interviewing Mr. Hakase?
He said that the number one reason he likes wearing PREMIATA is the fact that the shoes fit his feet. He also said that wearing them makes him want to "hop forward and walk even more." The insoles of PREMIATA shoes are highly cushioned, so the wearers' feet feel like they're being gently wrapped by them. He also said that it's nice to wear something different than everyone else. We think about how to approach our core target when we build our PR strategy. We expanded our sales channels beyond our directly managed stores, but we can't just sell our shoes at any store. Right now, the focus is on department stores. The design has a strong impact, so if you're interested and do some research, you'll know that the brand is very special. That's the kind of story we keep in mind when we come up with our strategy. We really want people like Mr. Hakase who like the product and understand the background of the brand to wear our shoes.
-What challenges would you like to take on as the person in charge of PR?
I've created flyers that focus on the products, but this is the first time trying an approach that involves featuring Mr. Hakase. If we receive positive feedback, we would like to continue this type of presentation. Currently, we have media exposure at a rate of around once every six months, so we would like to continue improving our brand recognition. There will be more new colors in the autumn/winter season for JOHN LOW, which will allow us to think of new ways to present the product.