Ueni Trading Company Ltd. (Head office: Taito Ward, Tokyo. Representative Director: Masahiro Miyagami), an import trading company that handles overseas brands and trending items including watches, fashion accessories, and fragrances, launched cooler boxes from American outdoor brand WYLD GEAR on July 30 (Fri.) as its Japanese distributor. Starting on August 18 (Wed.), a pop-up shop will be opened in Seibu Ikebukuro.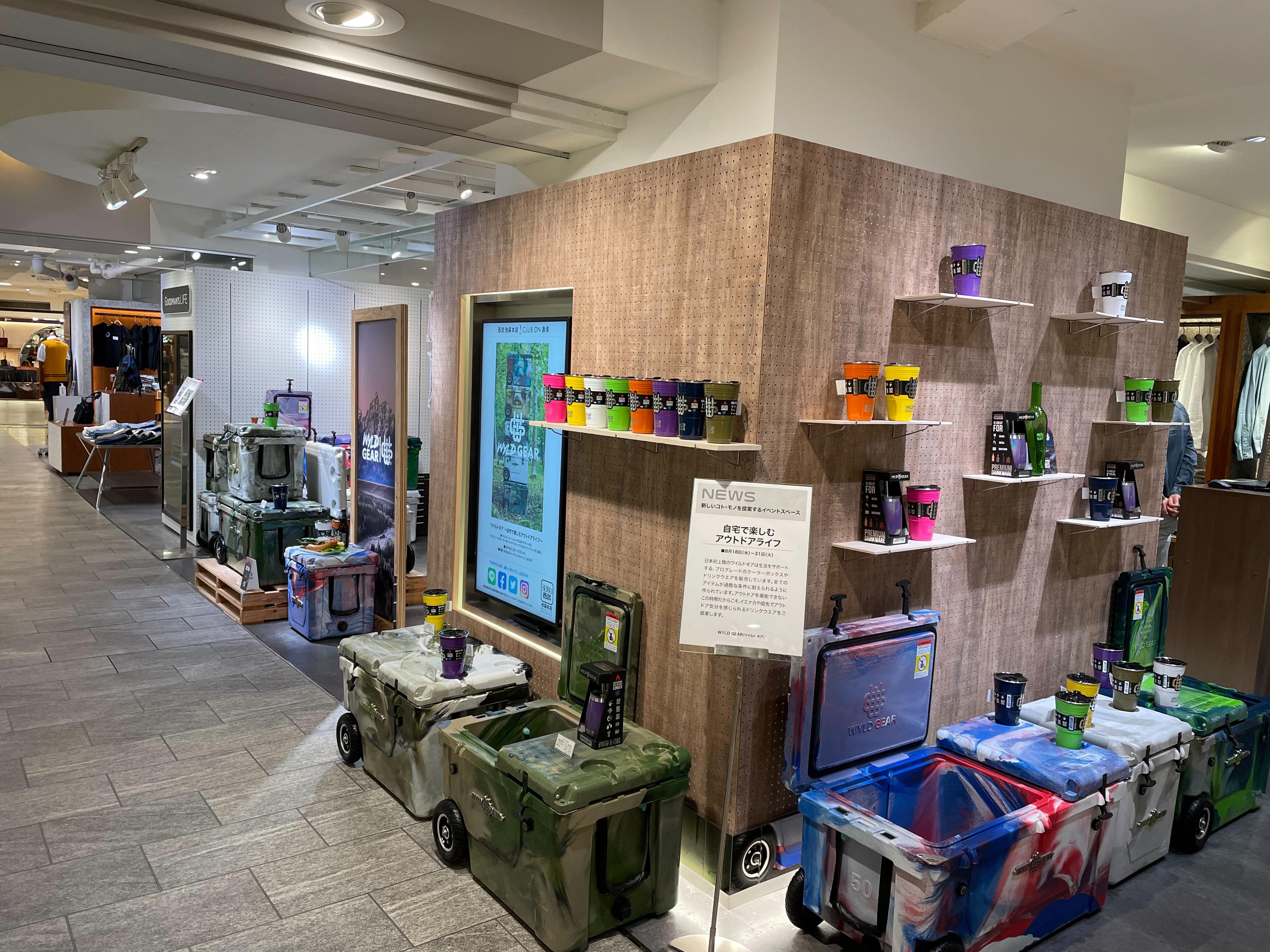 Duration: August 18 (Wed.) 2021 ~ August 31 (Tue.) 2021
Location: 5F (A6 central) = Event space NEWS
Minami Ikebukuro 1-28-1, Toshima Ward, Tokyo 03-3981-0111 (Rep.)

The roots of WYLD GEAR go back to 2017 in Wyoming, home of the famous Yellowstone National Park and Grand Teton National Park.
Under the slogan "To Make Your Adventure Last Longer," the company produces products that satisfy the craving of those who want to explore the world. The products are characterized by their tough, wild, and professional functionality that can withstand harsh conditions.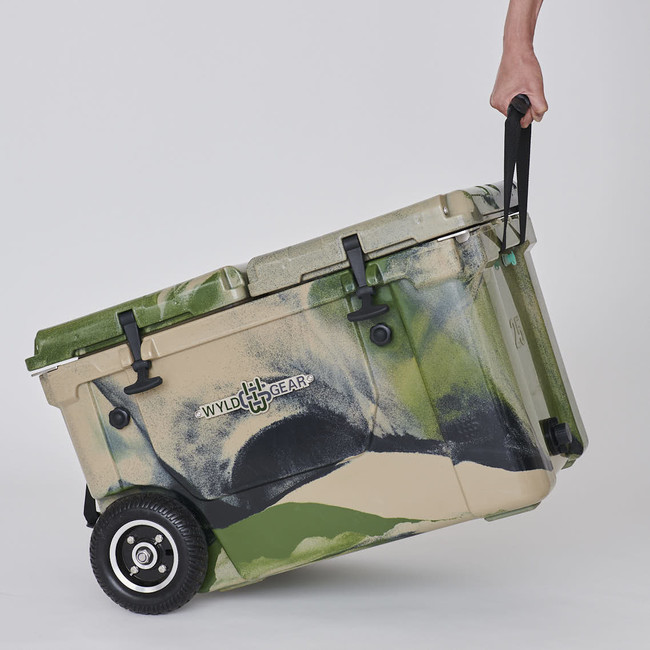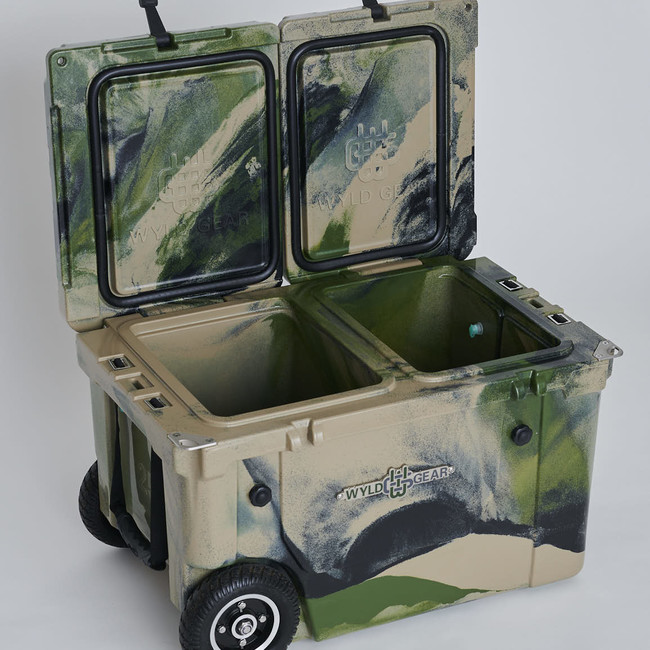 Its dual compartment structure is convenient and can be separated into "drinks and food" or "day 1 food and day 2 food." Its usage is flexible.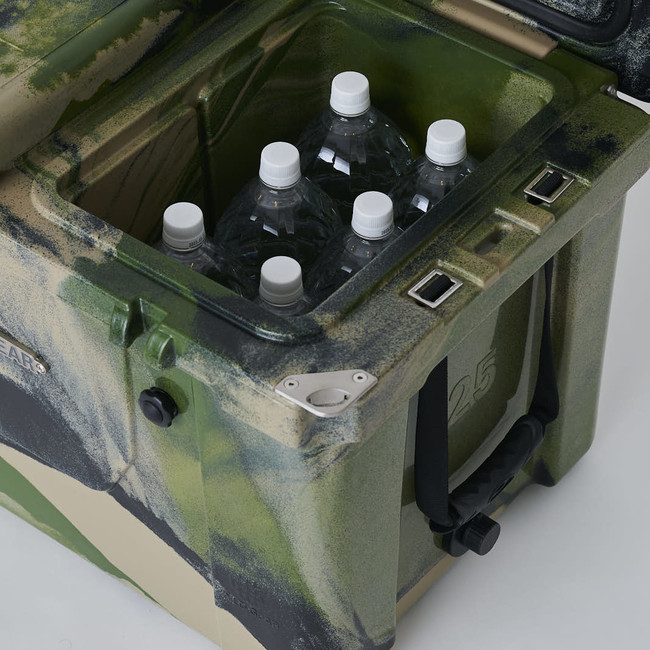 Spacious enough to fit 2L plastic bottles vertically! Make full use of the available space!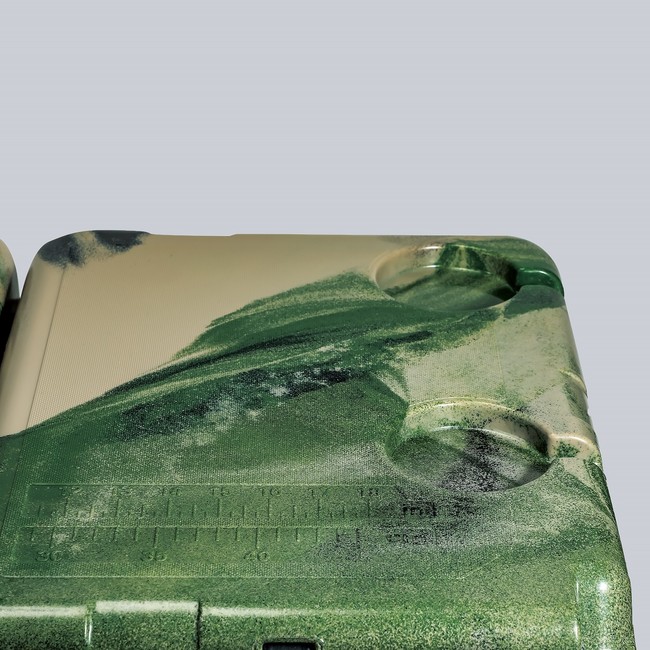 The outer section of the lid contains cup holders and a ruler for measuring.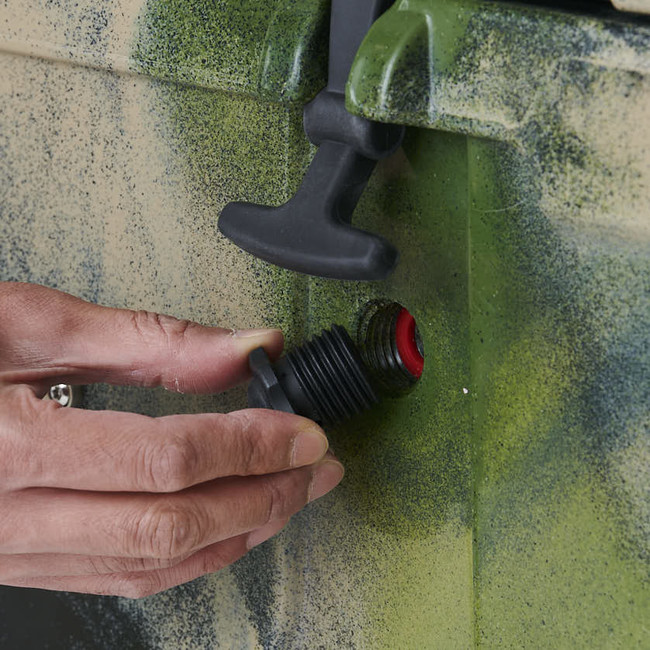 A decompression valve to release air pressure is located under the clasp. This is useful when the lid cannot be opened due to differences in air pressure.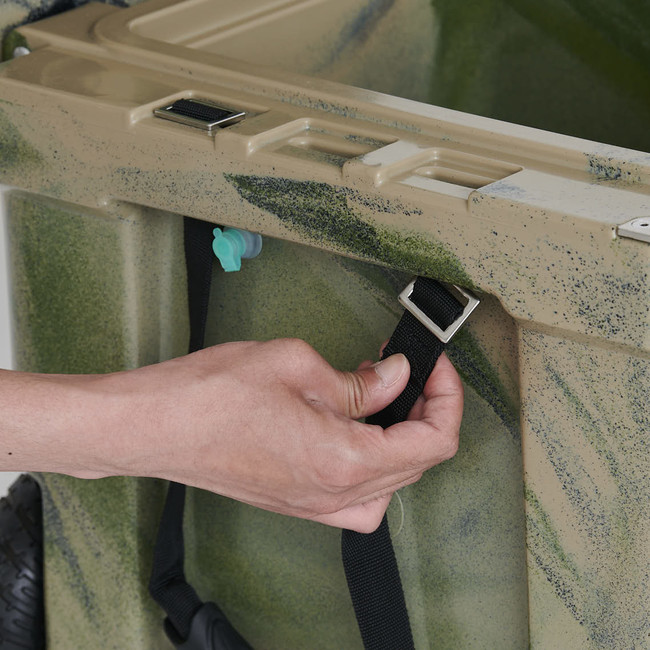 The handles are detachable.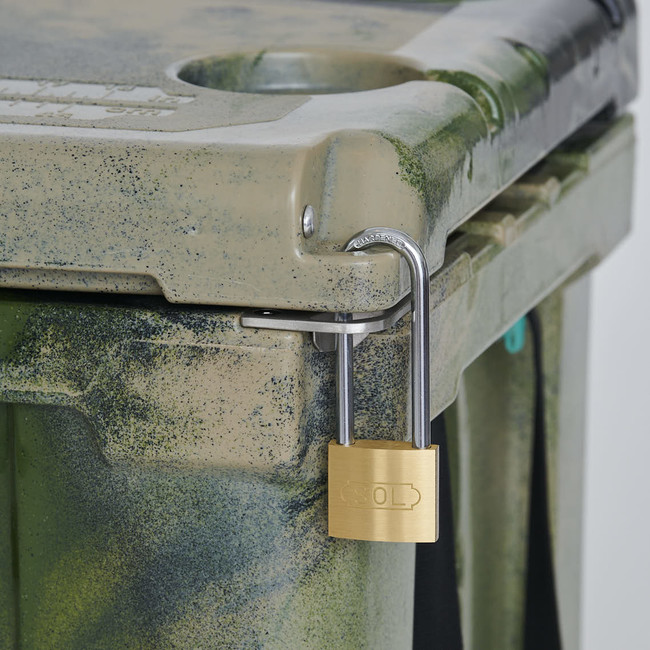 A lock can be attached to the pack lot port.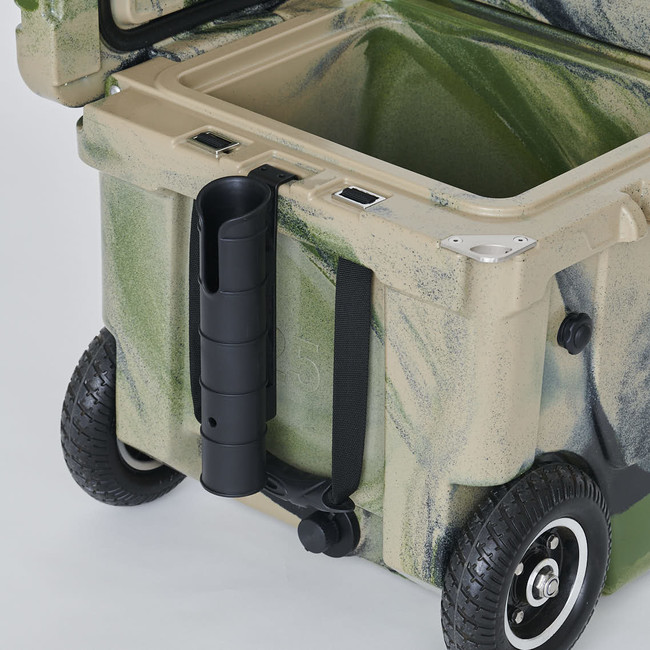 Separately sold rod holders allow you to insert your fishing rod. Great for fishing trips!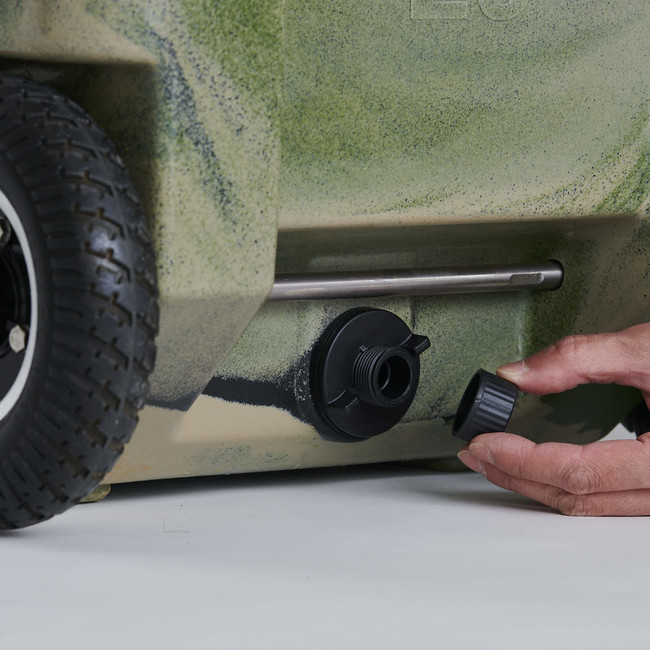 Each compartment is equipped with its own drain!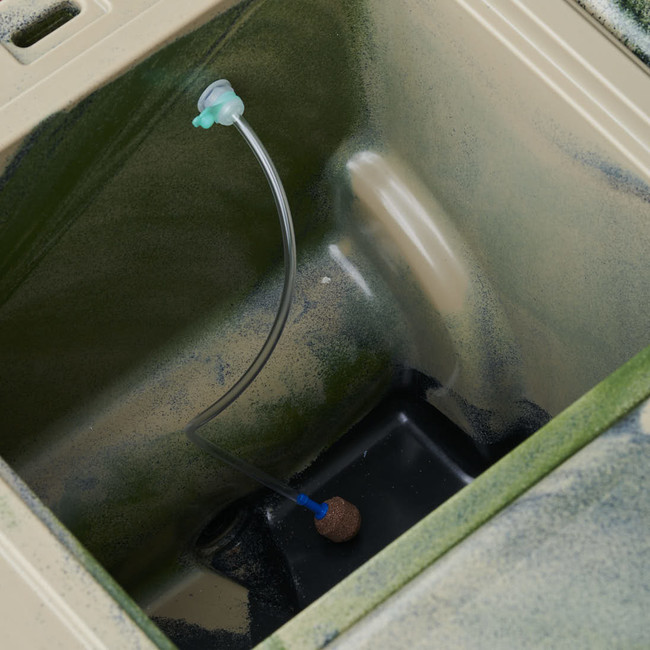 Equipped with special parts that allow you to attach commercially available aerators!
Lineup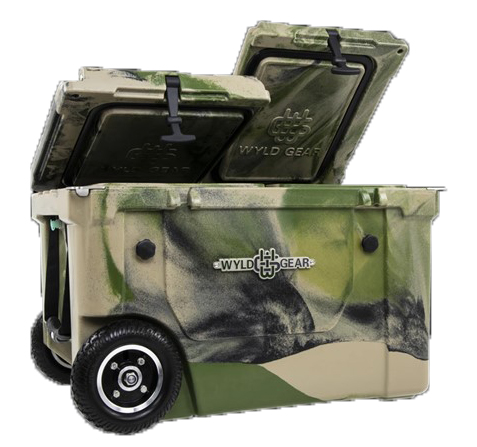 The design of the HARD COOLER 50Q is registered in the U.S. and uses dual compartment insulation technology. A total of 8 colors are available.
Price: JPY 59,400 (tax included)
*JPY 63,800 (tax included) for Wyoming Yellow
Internal dimensions: Left side of logo (wheel side) approximately H33×W21×D30cm
Internal dimensions: Right side of logo approximately H33×W26×D30cm
External dimensions: Approximately H46×W71×D46cm
Weight: Approximately 15.3 ㎏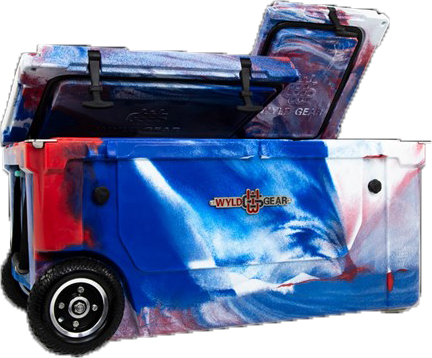 The HARD COOLER 75Q is a large-size cooler box that combines the 25-quart and 50-quart HARD COOLERs. A total of 8 colors are available.
Price: JPY 79,200 (tax included) *JPY 84,700 (tax included) for Wyoming Yellow
Internal dimensions: Left side of logo (wheel side) approximately H34×W48×D30cm
Internal dimensions: Right side of logo approximately H34×W23×D30cm
External dimensions: Approximately H46×W94×D46cm
Weight: Approximately 19.8kg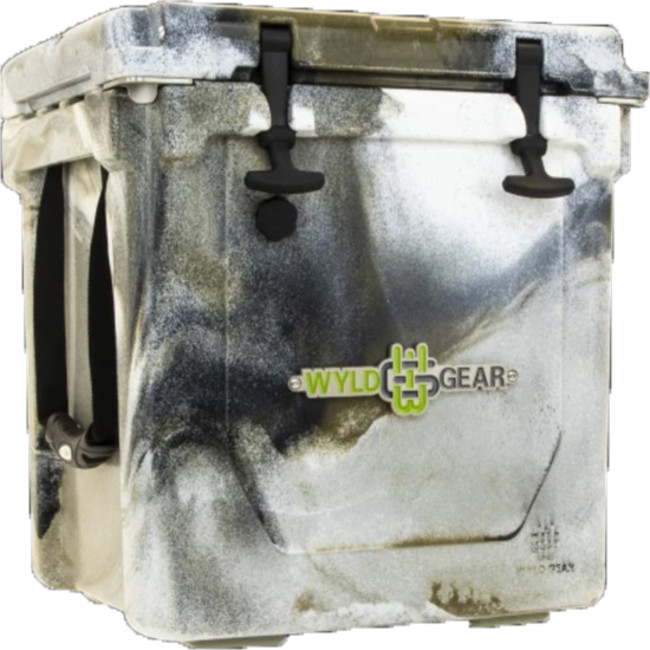 The HARD COOLER 25Q allows 6 2L bottles to stand inside. A total of 8 colors are available.
Price: JPY 35,200 (tax included) *JPY 40,700 (tax included) for Wyoming Yellow
Internal dimensions: Approximately H36×W28×D26cm
External dimensions: Approximately H46×W44×D40cm
Weight: Approximately 9.5kg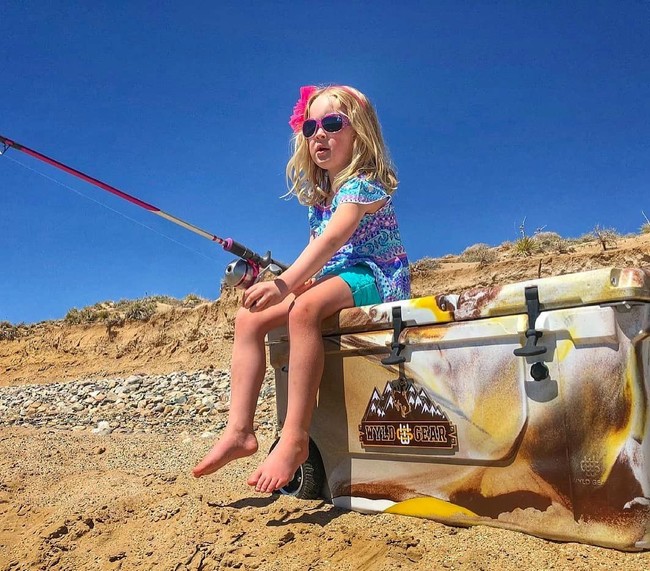 Official website: https://wyldgear.jp