Ueni Trading Company is a specialized trading company that handles fragrances, watches, fashion accessories, and other brand products. It's whey protein powder MY ROUTEIN MAX Strong Banana flavor was awarded a one-star Superior Taste Award by the ITI, and its Power Chocolate flavor was awarded two stars for the second term in a row.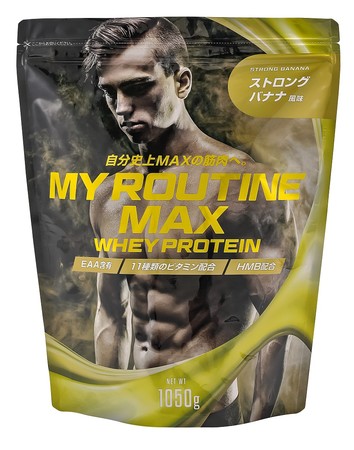 MY ROUTINE MAX Strong Banana flavor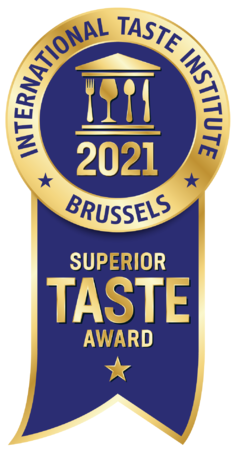 ITI 2021 One-star Superior Taste Award
The Strong Banana flavor has an addictive taste with just the right amount of sweetness like banana au lait, while the Power Chocolate flavor has a slightly bitter taste like a chocolate drink for adults.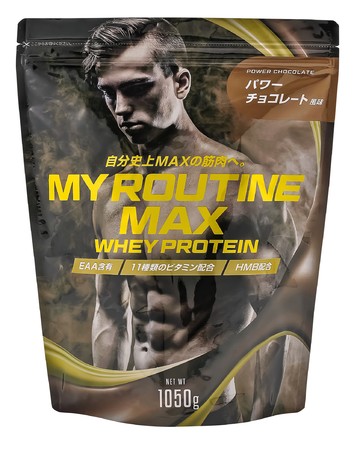 MY ROUTINE MAX Power Chocolate flavor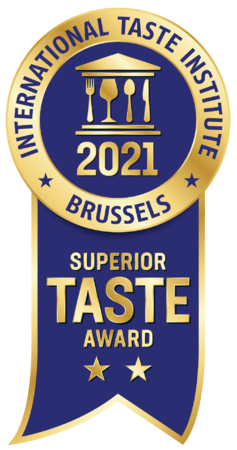 ITI 2021 Two-star Superior Taste Award
About the ITI (International Taste Institute)
The ITI (International Taste Institute), based in Belgium, is an annual screening event where top chefs and sommeliers belonging to the prestigious European Culinary Association and the International Association of Sommeliers (ASI) judge food and beverage products from manufacturers around the world. The judging method follows a systematic approach based on the International Standard for Sensory Analysis (AFNOR XP V09A), with evaluations of first impressions, appearance, aroma and taste.
​https://www.taste-institute.com/en/superior-taste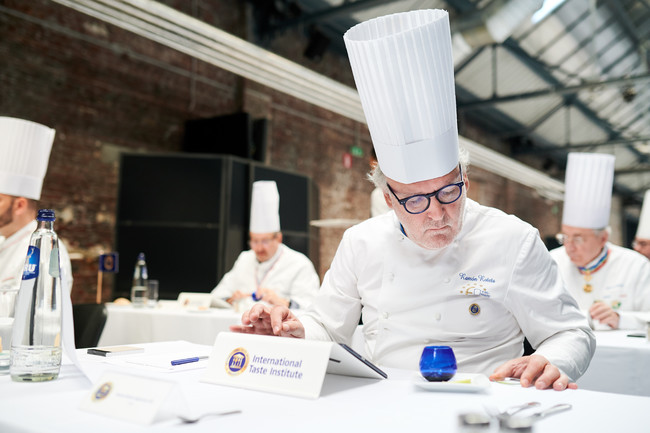 Starting in 2020, two screenings take place each year. At the screening held in November 2020, many products were submitted from companies all over the world in the "pursuit of deliciousness." The process took about three months, and the results were announced in January 2021.
Product details

(1) It is said that more than 20~25g of protein per meal is ideal for the Japanese diet and body type. This product contains more than 25g of protein per serving, the most in Japan, with a maximum intake of 26.8g per serving (results vary depending on the flavor).
(2) This product contains 100% whey protein (WPC) for fast absorption and 1,000mg of HMB per bag to enhance the effects of the protein. In addition, the product contains 11 vitamins, and with three servings a day, you can meet the recommended daily intake of various.
(3) The four flavors (chocolate, vanilla, strawberry, and banana) are easy to drink, even for first-time protein drinkers. The flavors can also be changed for a new sensation. In general, protein is often perceived as having a bad taste, but MY ROUTINE MAX is a protein with a great taste.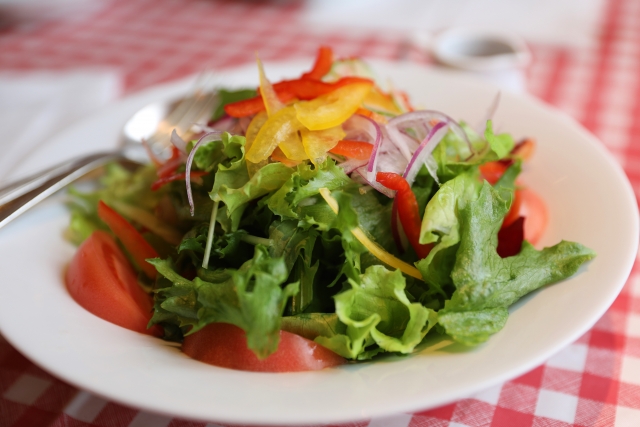 Recommended timing for protein intake: As a protein supplement at breakfast or as a breakfast substitute.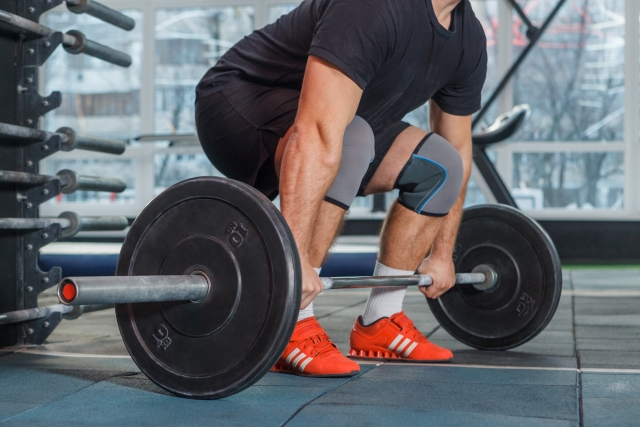 Recommended timing for protein intake: After training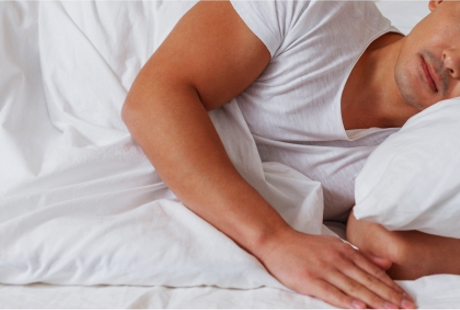 Recommended timing for protein intake: Before bedtime
Product overview
MY ROUTINE MAX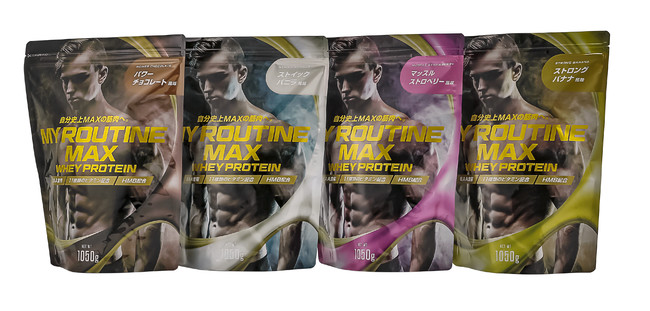 Product Name: MY ROUTINE MAX
Flavors: Power Chocolate / Stoic Vanilla / Muscle Strawberry / Strong Banana
Contents: 1,050g
Price: Open price
Retailers: General supermarkets, variety stores, sports stores, Ueni Trading Company online store
https://www.u-collection.com/c/brand/h01?utm_source=prtimes&utm_medium=referral&utm_campaign=max&utm_term=ITIcart
Customer inquiries: Toll free at 0120-487-402
Brand website: https://www.myroutine.jp/